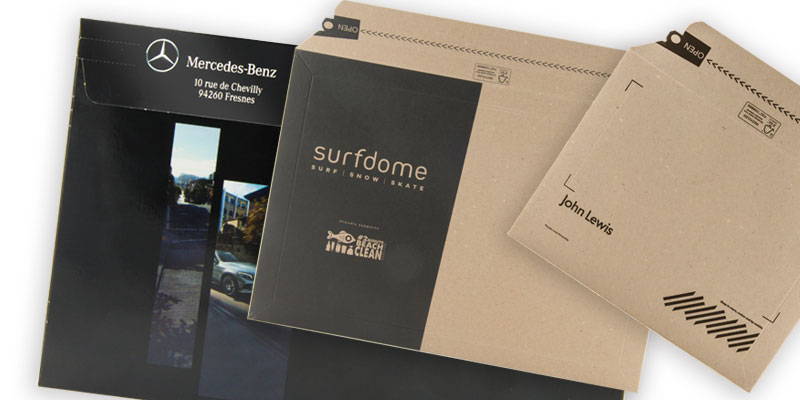 At Lil Packaging, we can produce a wide variety of high quality and effective bespoke envelopes and mailers suitable for all personal and industry sectors — featuring completely custom print, special designs and custom shapes. We have, over the years, produced courier envelopes, combi-works envelopes and dockitts, fixed capacity mailers, multiple window envelopes, open-maltese-cross mailers, pillow packs, and more for clients in a wide variety of industries. You can view our envelope range here, and our mailer range here.
Here at Lil Packaging, we know how to produce quality cardboard bespoke wallets and pockets. This packaging range comes in many forms: features can include expanding gussets, printed inner gussets, and even extend to the ultra-protective flange end-buffered designs. We'll always advise you on the best material, print and design formats to use, as well as provide additional security options such as hotmelt peel'n'seal / red tear-strip seal and open combinations.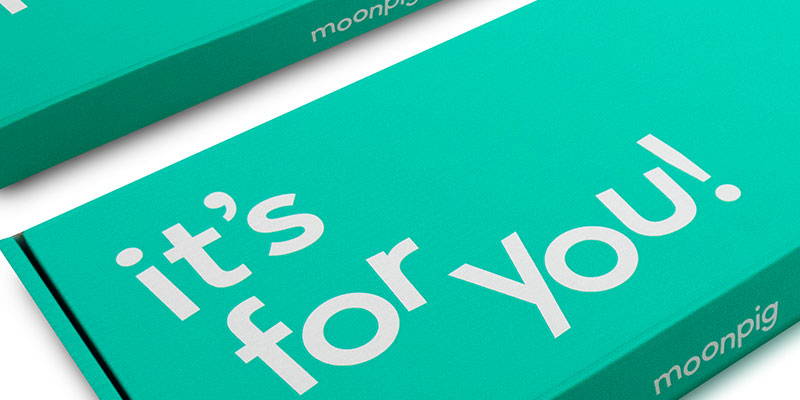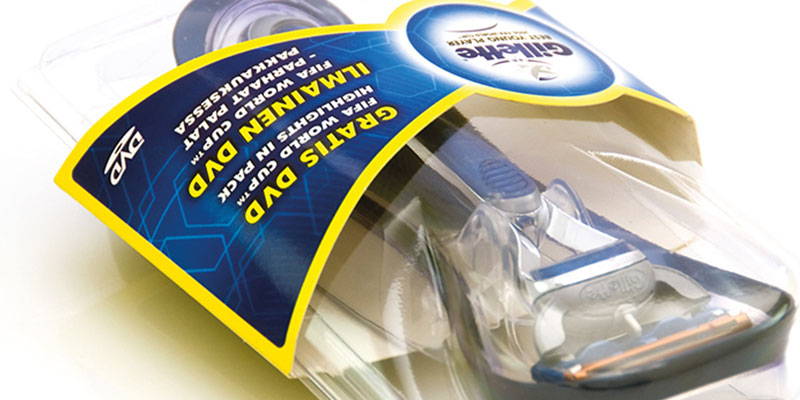 For over twenty years, we have produced bespoke photographic packaging and photo strutmounts. Past clients, from events to theme park sectors, have regularly used our materials to display, distribute and sell photographs in bespoke wallets, folders and strutmounts. If you need some photographic display packaging, or even something a little bit different, our bespoke service can craft you something totally unique.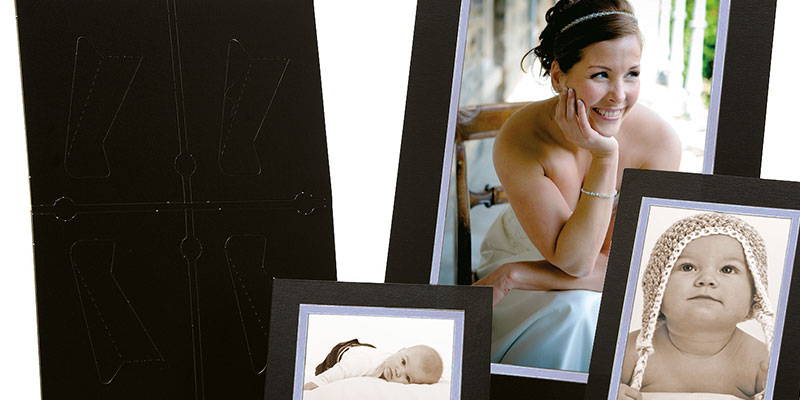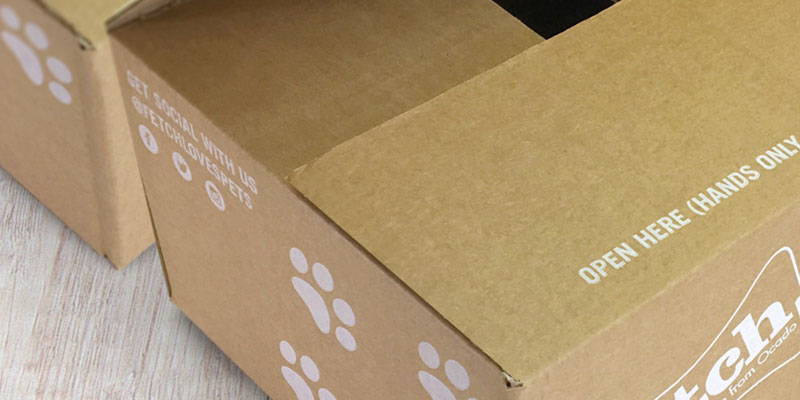 No matter what you need, we'll find a way of helping you create a realistic and practical solution that ticks all of the boxes. Our designs range from carry packs, mug cardboard boxes, poster cartons and tubes, printed gable top cartons, to skillet cartons; tapered cartons; clipfast tray mailers; mail boxes; ecommerce boxes; tuck end glued cartons and so much more.
If you're on the hunt for a bespoke packaging box, get in touch and we'll see what we can do. You can find our full range of cardboard boxes right here.
Retail packaging and point of sale material can be a real headache when it comes to sourcing it cost-effectively. Our goal is to take that headache away from you. We're vastly experienced in producing a huge array of retail-focused packaging. For instance, our experience covers production of clipfast trays, hinged lid viewers, gift set packaging, retail counter displays, windowed boxes — to name but a few. If you have need of some retail packaging or point of sale / merchandising materials, just get in touch. We'll take care of the rest. For more information on retail packaging, you can check out blog right here.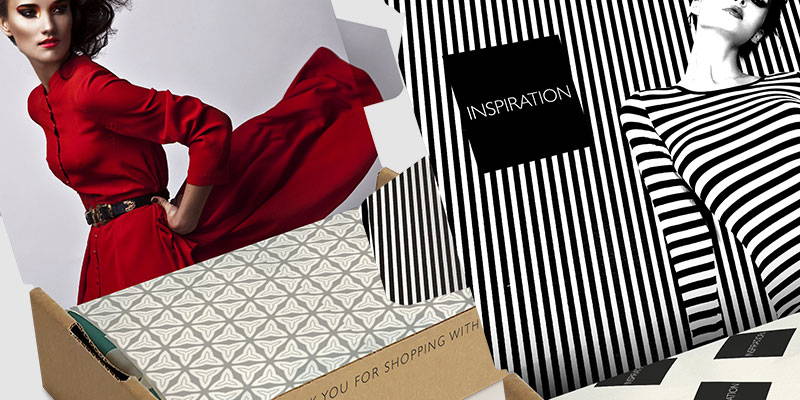 ---
Packaging Discovery
With decades of manufacturing experience, we know by now that the first step to bespoke packaging success is asking the right questions from the start. This allows us to acquire all the relevant information we need to meet your requirements and desired specification. Here are a few examples of the questions we'll ask:
What product or products are you wanting bespoke packaging for?
What size are your products?
How are you shipping them? (Envelopes? Bookwraps? Cardboard boxes? Mailbags?)
How many packages are you sending out per year?
Are there any special considerations? (Security needs, unusual material transport regulations or requirements etc.)
Is there a specific problem you're having with your current packaging or deliveries?
With answers to questions such as the above, we can begin producing a great specification to suit your bespoke packaging needs.
Estimation & Quote
At this point, we then create the embryonic stage of your bespoke packaging. Our sales team passes the specification to our estimating team to create a quote, and a specially printed and made-up sample. Both the sample and the quote are sent to you for your review. Once the samples (and the quote) have been accepted and agreed upon by both you and our production team, a production run date is then mutually agreed.
Production
Once we have been in receipt of the finalised artwork and production has been agreed, a typical production run will often be complete in around 3-4 weeks. Or if it's digitally printing, we've been known to turn things around even faster!
Case studies
To discover other brands and businesses like yours who have seen great results from our bespoke packaging service, pop across to our case studies.
Packaging Specification
Getting an accurate and realistic packaging specification is essential for your bespoke products to be designed, manufactured and delivered in good time. To help point us in the right direction, the below factors are usually the main specification elements to think about:
Material: Selecting the right cardboard material for your bespoke packaging is obviously an important decision; this should be your first step. For example, the material dictates much of the cosmetic design and print-on possibilities for your packaging. The thickness or grade (often measured in 'microns' or 'gsm') of your cardboard also greatly affects the strength, durability, design and usage of your packaging specification.
Size: Your bespoke packaging should always fit snugly around your product. Unless it is designed for multiple item carriage, we discourage the use of void-fill or unnecessary empty space; otherwise, the risk of damage increases.
Print: We'll always advise you on the print possibilities available to you, depending on the material, size, and cosmetic design requirements of your bespoke packaging.
Special Considerations: Does your packaging need to have special attention paid to its security features? Maybe it needs an extra peel'n'seal strip to enable your mailer to be returnable? Perhaps ease of access or recyclability is important? We can cater to them all and so much more. Just let us know what you need.
Design: When it comes to packaging design, there are several ways of making it stand out. This is, perhaps, the most important part of the process — taking in the effects of all other factors listed here. Happily, we have a huge bank of previous and new designs that we can call upon to craft your perfect packaging solution; no naff designs here. However, we understand that this your packaging and should be personal to you. As such, here are some packaging design considerations for you to think about.
Manufacturing Limitations: Sometimes, customers ask for things that simply are not possible. We're not afraid to tell you this, but at the same time, we'll always have a trick up our sleeve to achieve things other manufacturers cannot. Most of all, we focus on specifications being achievable and realistic within manufacturing limitations.